Integrated business technology systems
There is a quiet technology revolution taking place that is going unnoticed by many businesses, organisations and retailers. Businesses run the risk of rapidly falling behind their competitors or missing competitive and profit opportunities.
There is a myriad of new Software as a Service (SaaS) solutions available to organisations that take the time to look. These software applications and systems have the capacity to create significant cost savings and at the same time enhance customer service.
Integrated business systems
Walked into a retail store lately and experienced the sales person processing transactions using an iPad or tablet and not the traditional cash register? Take notice, because these tablet based point of sales systems will become common place in a short period of time.  Why? Because they create business efficiencies along with enhanced customer service and invaluable real time management information. Furthermore, these systems are extremely flexible and low cost to implement and maintain.
AND, they seamlessly integrate with a range of other business systems to create even greater efficiencies and business opportunities.
Integrated business systems include:
Customer service software
Point of Sale
Payments
Accounting
Management information systems
On-line shopping
Project management
These new systems act not only as a cash register but also maintain inventory, run loyalty systems and accept the complete range of standard and emerging methods of payment.  But more significantly, they integrate with the new wave of accounting systems as well as on-line stores.  No more duplication of customer, product and financial records across systems.
Impressed? We certainly are and we can help you take on these system and join this quiet technology revolution.  Still sceptical? Have a look at the following systems that we recommend:
Don't get left behind
All businesses now have to be in the technology business. The best retailers are taking up the challenge and gaining a competitive advantage.  Don't get left behind.
We are here to help
Contact us to find out how to take up the technology challenge and reinvigorate your business.
Vend is a leading edge Point-of-Sale & Payments system.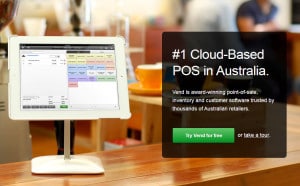 Xero is at the forefront of accounting systems that integrate with a diverse range of bsuiness systems.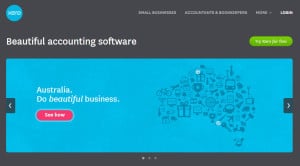 Shopify lets you create a beautiful online store without needing any technical expertise.